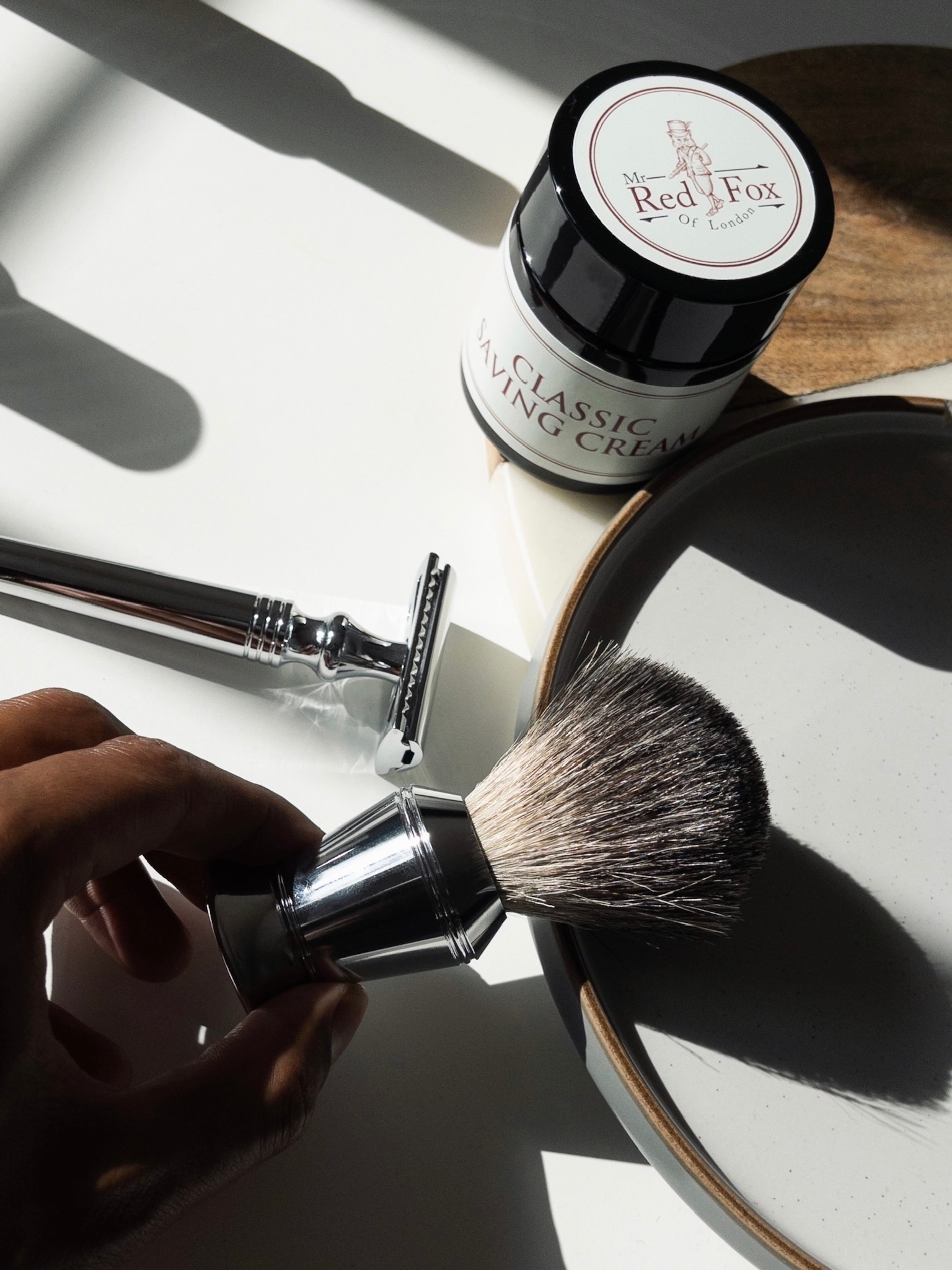 Classic Shaving Cream
Is there anything more elegant than a well groomed Gentleman's beard? And by this, we don't mean just the cut, or the style, but the quality with which you care for your shave. Our classic shaving cream offers you unparalleled quality in a product as classic as real, manly beards.
Our Classic Shaving Cream is perfect product for those who are in a hurry but refuse to go out without their classic style. Makes it easy to lather up, and creates the cushion of soap and air between the skin and the blade.
Size
50ml
2 months supply
How to use it?
Apply with the hand or a shaving brush on the face, move and massage to turn the cream into foam. Spread well over the skin so that it does not remain liquid.
Ingredients: MADE IN ENGLAND
Paraben-Free, Sulfate Free, Silicone-Free, EU Allergen Free, Alcohol Free. Conditioning, Skin protecting
Steric Acid, DeionizeWater, Glycerine, Potasium Hydroxide (%45), Oleum Coco, Propylene Glycol, Sodium Hydroxide (%15), Fragrance, 2-Bromo-2-Nitropropane-1, 3 Diol Methylchloroisothyasolinone.
See shipping Options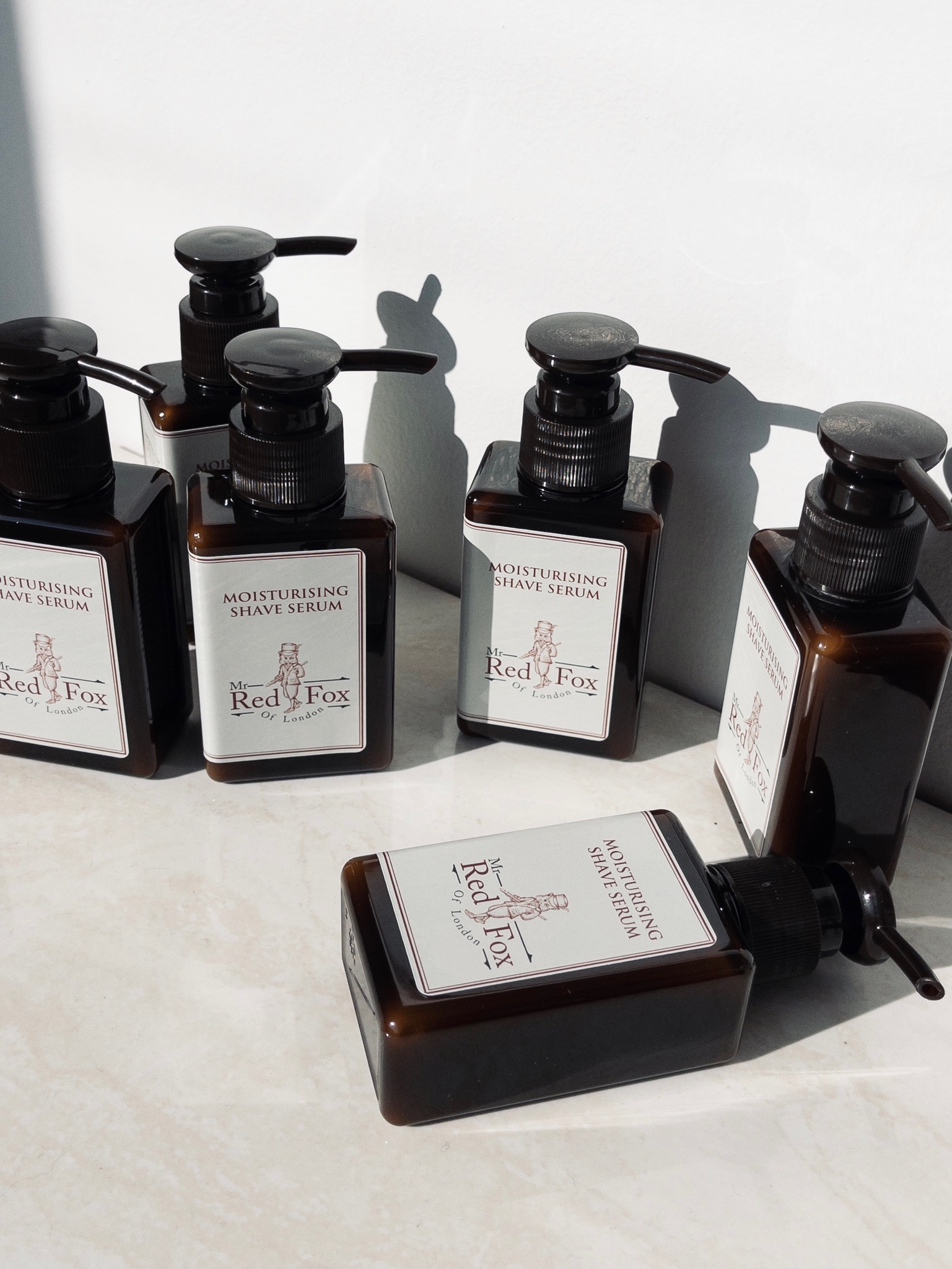 Moisturising Shave Serum
Description
Our Moisturising Shave Serum is a new concept of hydration and skincare in the same formula. Soothe your skin, reduce redness, razor burn and heal any painful nicks and cuts after your shave. Taking care of your skin is taking care of your look and wellbeing.
Being very concentrated and powerful, with minimum application, you can enjoy all its benefits, without leaving a greasy feeling. It is very easily absorbed and leaves no odour.
Size
100ml
How to use it?
After Shaving.
After you have shaved and washed your face, apply Our Moisturising Serum using clean hands. Apply at night for the best results.
Ingredients: MADE IN ENGLAND
Paraben-Free, Sulfate-Free, Silicone-Free, EU Allergen Free and Alcohol-Free. Suitable for Dry Skin, Contains Aloe Barbadensis Leaf Extract which is great for sensitive skin.
Aqua, Butyrospermum Parkii (Shea) Butter, Prunus Amygdalus Dulcis (Almond) Oil, Olea Europaea (Olive) Oil, Glyceryl Stearate, Cetearyl Alcohol, Glycerin, Aloe Barbadensis (Aloe) Leaf Extract, Xantham Gum, Phenoxyethanol, Ethylhexylglycerin, Parfum.