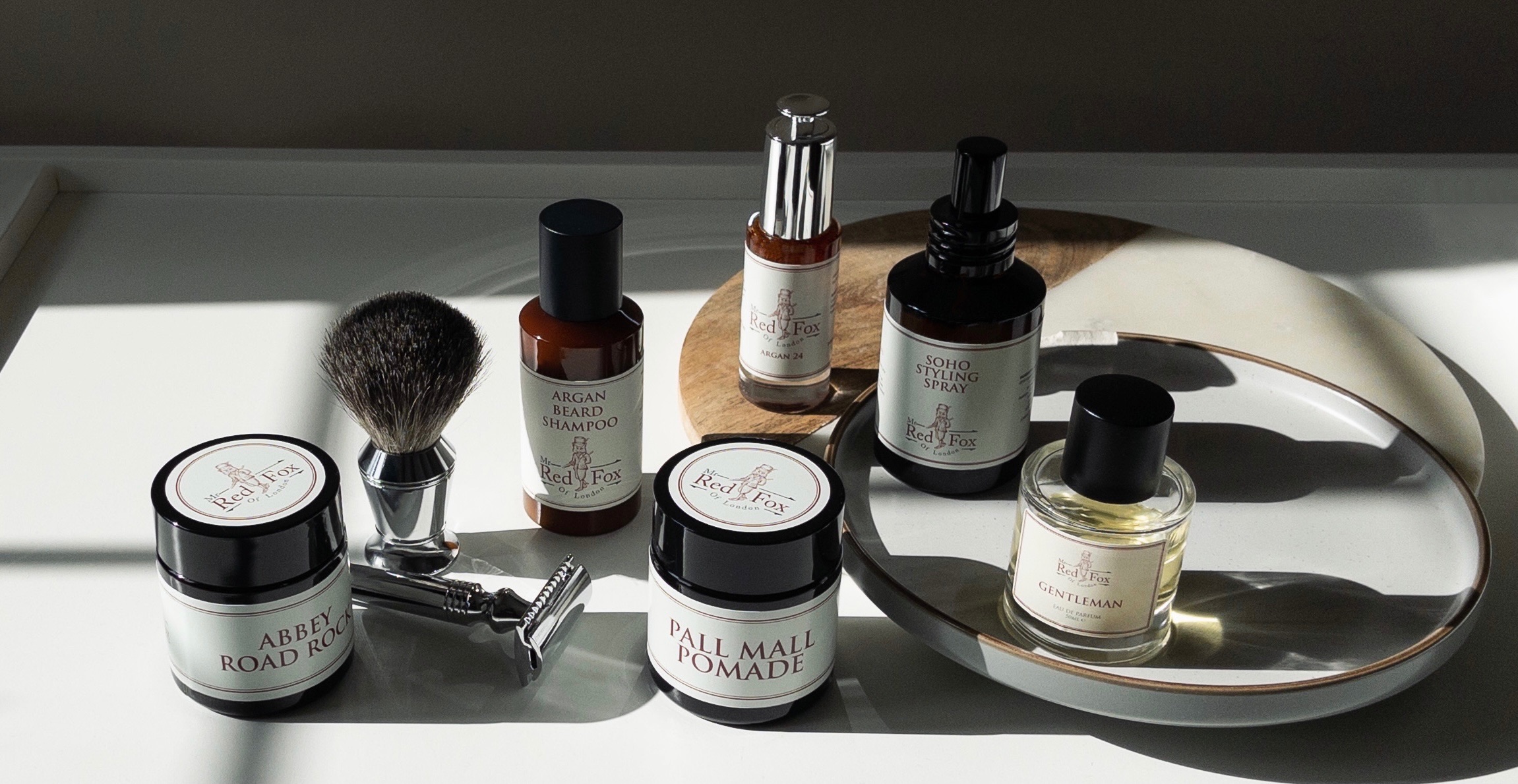 Shipping
Yes, we ship all over the world. Shipping costs will apply, and will be added at checkout. We run discounts and promotions all year, so stay tuned for exclusive deals.
How long will it take to get my order?
What shipping carriers do you use?
What is the cost of delivery?
Is it possible to get my order shipped to a different location?
Are there any delivery restrictions on alcoholic products?
What are the new rules for EU Countries after Brexit?
Returns
While we strive to get your complete satisfaction on all Mr red fox of London orders, we understand that sometimes items need to be returned. We accept returns within 30 days of invoice date as long as The product has not been used.
Damaged or missing products
Ingredients
Do you test your products on animals?
No. Mr Red Fox of London do not test any products on animals.
Where are your products made?
Are Mr Red Fox Of London's Products Vegan?
Where do you get your ingredients from?
Fragrance
What are top, middle and base notes?
All fragrances are made up of a variety of ingredients that evaporate at varying rates. Top notes are those ingredients that evaporate quickly after contact with the skin and provide the initial burst of freshness. The main character of a fragrance is normally represented by the middle or heart notes, which evaporate more slowly and can last up to four or five hours depending on the fragrance form. The base notes can last for several hours and can also change the behaviour of the more volatile top note ingredients to extend their longevity.
Are there any delivery restrictions on alcoholic products?
General
Can I sign up to your newsletter?
Yes! Just enter your email in the sign up form at the bottom of this page, and you'll be added to our subscription list. You'll be sent updates, exclusive offers, and much more.
Will your products help my hair grow back?
My order is a surprise gift for others, and I don't want them to know it's from Mr Red fox Of London
What is Mr Red fox Of London's approach to sustainable packaging?