Naturally nourish and condition your beard with this dynamic duo, which breathes new life into even the roughest, toughest beards. Featuring a refreshing scent and a mix of natural ingredients to help soften and tame, our Beard Shampoo and Oil Duo promotes healthy facial hair and keeps skin soothed. The essential oils found in this product provide a soothing, moisturising effect that will leave your beard feeling soft and looking shiny. And its delicious scent will turn heads. Together these products help keep your beard healthy, soft and irresistibly touchable!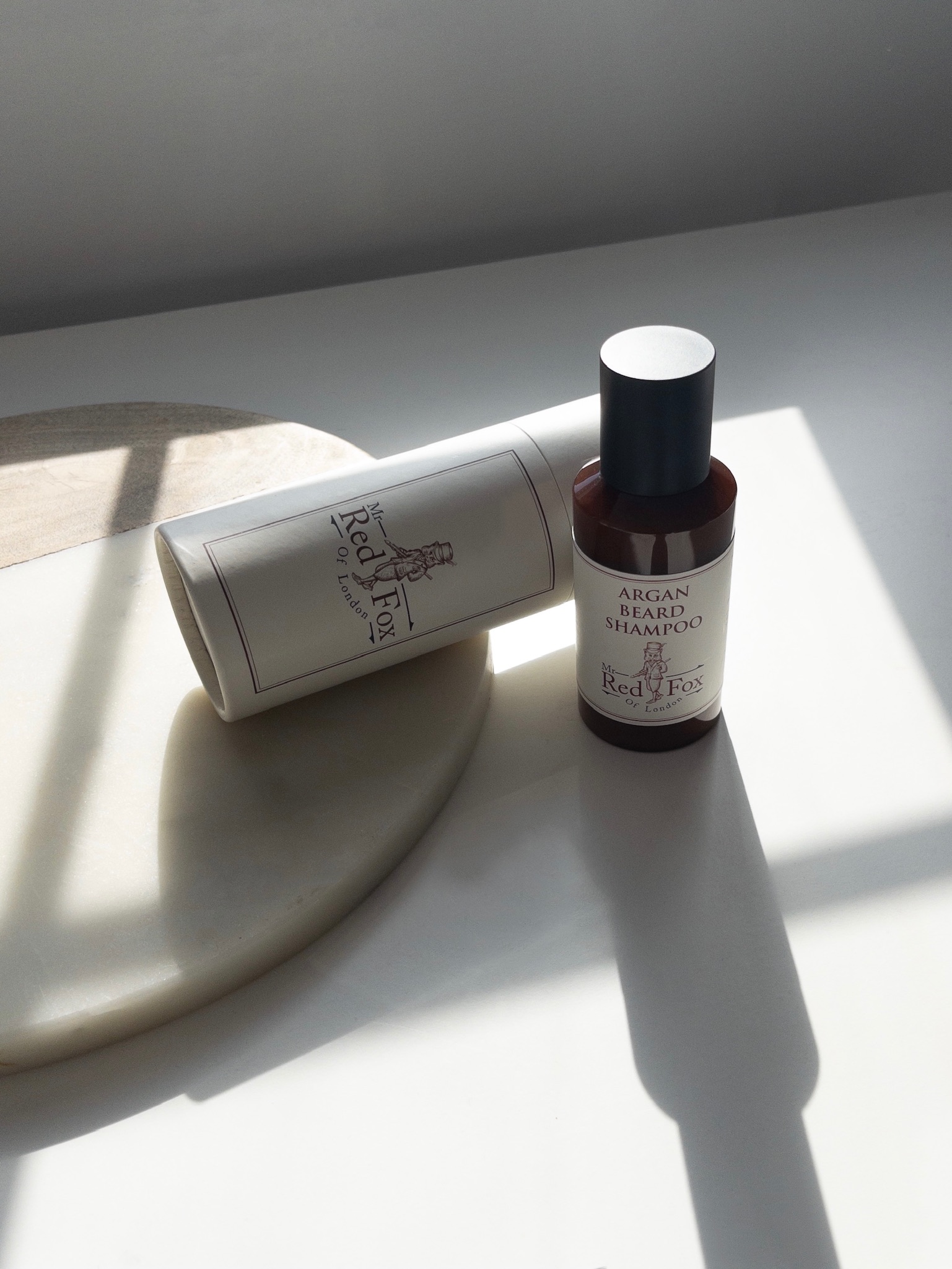 Argan Beard Shampoo
Many beard shampoos can contain large amounts of salt (sodium chloride) which, of course, can have a drying effect on both the whisker and skin, but we help the body's natural maintenance and condition of the beard as we have excluded this ingredient. Because of this only a small amount is needed to clean your beard. After you have dried your beard, be sure to add our nutrient-enriched beard oil for that finishing touch.
How to use it?
The method of using this hair styling product is reasonably straightforward. Just follow these three steps, and you'll get the most fantastic look that you can imagine.
For an exceptional wash, only a small application is needed. Wet the beard, shampoo with a small amount, lather, rinse - Repeat.
We recommend washing your beard twice per week.
Ingredients: MADE IN ENGLAND
SLS, SLES, Sodium Chloride and Paraben free!
Aqua, Sodium Laureth Sulphate, Cocamidopropyl Betaine, Polyquaternium 11, CocamideDEA, Glycol Distearate, Laureth-4, Carbomer, Argania Spinosa (Argan Oil), Polyquaternium 10, Sodium Chloride, CocoGlucoside, Glyceyl Oleate, Glyceryl Strarate, Benzoic Acid, Sodium Hydroxide 20%, Benzyl Alcohol, Methyl- chlorothiazoline, Parfum.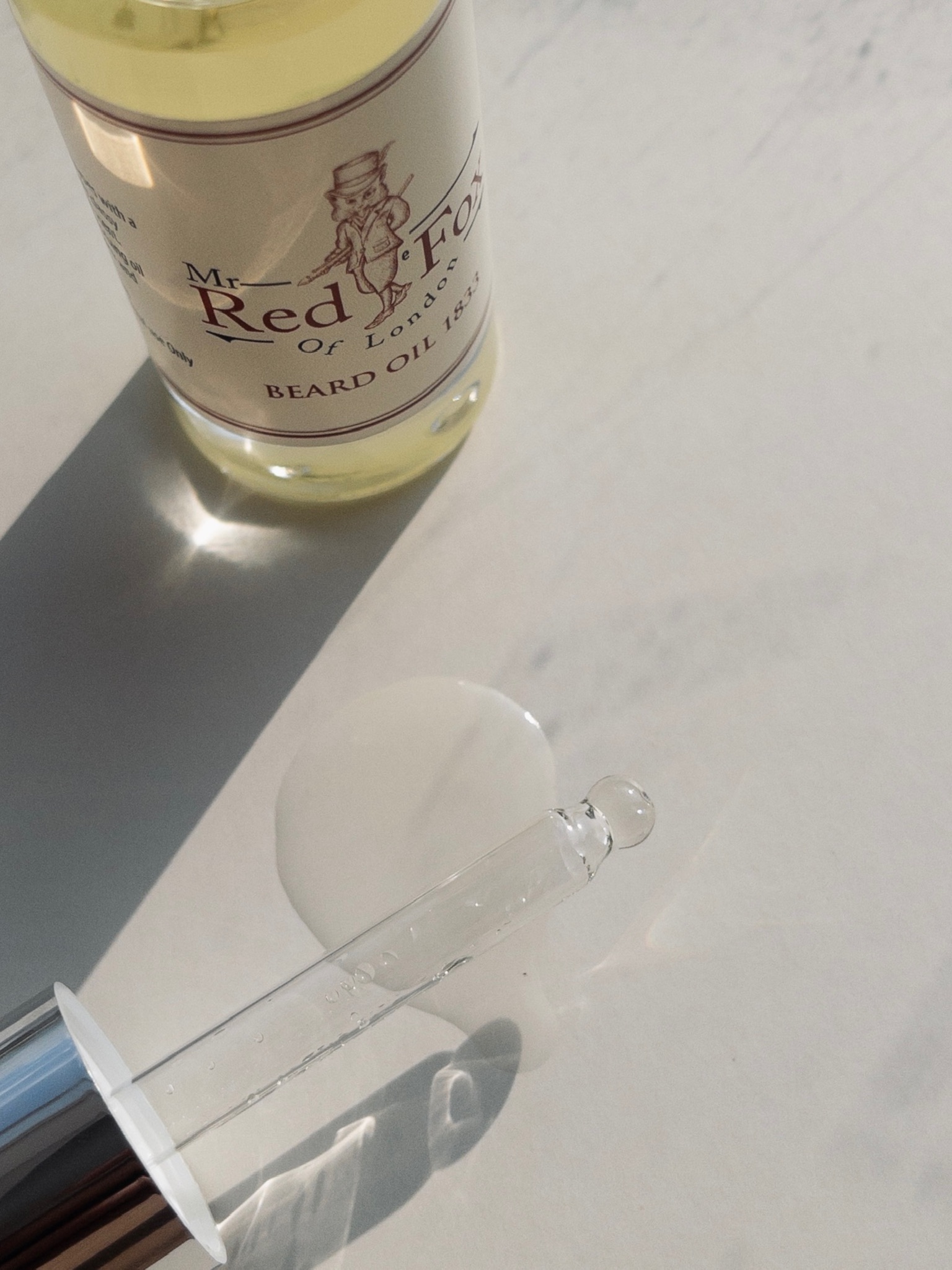 Beard Oil 1833, Arabian Sandalwood and Vanilla
How to use it?
Warm a few drops of Beard Oil 1833 in your hands before gently massaging into the beard. If you want a perfect result, we recommend using one of our Beard Brushes, to ensure a smooth and elegant end.
Scent
Arabian Sandalwood and Vanilla
Ingredients: MADE IN ENGLAND
Paraben-Free, Sulfate-Free, EU Allergen-Free, Minimal Ingredients, Alcohol-Free
Prunus dulcis (Almond) oil, Santalum album (Sandalwood) Oil, Agania Spinosa (Argan) Kernel Oil,Vanilla planifolia (Vanilla),Tocopherol (vitamin E), Limonene+, Linalool+, Eugenol+